ABOUT VOXX AUTOMOTIVE
VOXX Automotive is the OEM group within VOXX ("VOXX") International Corporation (NASDAQ: VOXX), a leading global manufacturer and supplier of Automotive and Consumer Electronics products, with an expanding portfolio of iris-based authentication solutions for the rapidly growing biometrics industry. VOXX has deep-seeded roots in the automotive industry, founded 60 years ago by John Shalam, Chairman, who sourced car stereos overseas. The Company has since diversified into new categories and new product lines, but one thing remains constant — innovation for the car industry and the millions of consumers who have benefitted from VOXX's solutions.
Today, VOXX Automotive comprises the OE assets of Code Systems, Invision Automotive Systems, and the most recent additions of Vehicle Safety Holding Corp. and Rostra Brands®, all of which are no stranger to the OE market. In its world-class manufacturing facilities in Orlando, FL and Auburn, MI, the Company designs and manufacturers an array of solutions that bridge the gap between content and connectivity, leveraging over 70 engineers, all with a focus on quality, safety and developing the next wave of systems for global OEMs and their respective consumers. From in-vehicle entertainment to remote starts and security, to seamless vehicle access products, and more, VOXX Automotive delivers exceptionally dependable solutions that enhance the in-vehicle consumer experience.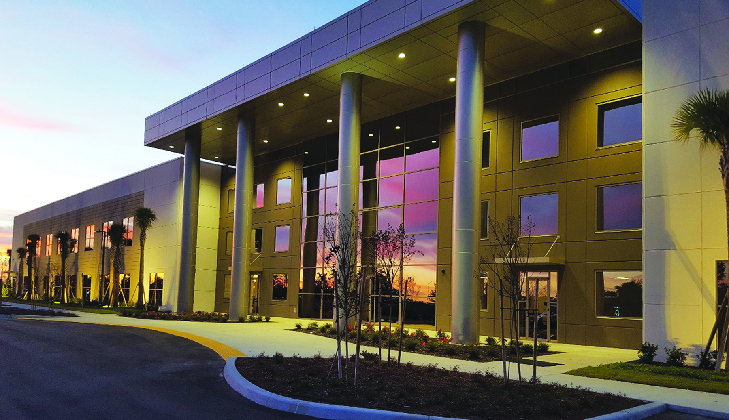 Orlando Facility
Engineering, Quality, Manufacturing, Supply Chain & Operations
$16M corporate investment in new 115,000 sq. ft. facility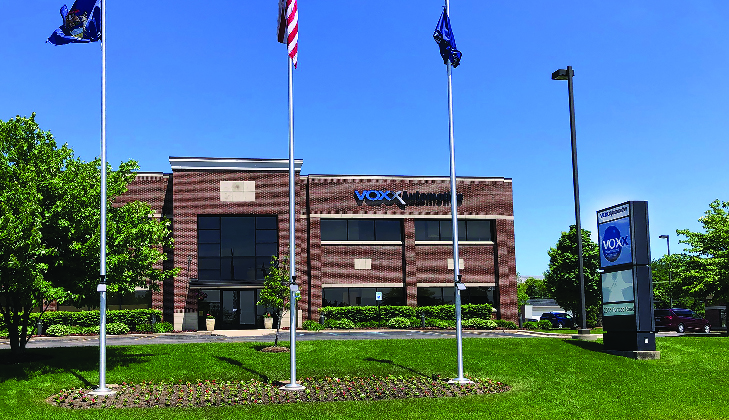 Michigan Facility — Local Support
Design & Development Engineering, Sales and Program Management
Vehicle Integration and Systems Integration Expertise
Full Test and Validation Lab
History
The journey began in 1960 and Audiovox (now VOXX International) was officially born in 1965. The early years were marked by sourcing many automotive and consumer electronics products for the aftermarket and both mass and specialty retailers. As the Company grew in size, it was clear that the automotive industry represented the quickest path to success due to the relationships forged with technology innovators, global manufacturers, and a strong and diversified customer base.
In 1997, VOXX made its first shipment in the mobile video category and quickly became the #1 leader in rear-seat entertainment systems, with a growing product portfolio in the vehicle security market. Nearly three years later, the Company acquired Code Alarm, expanding its share in vehicle security and shortly thereafter, through continuous innovation, became one of the more dominant players in the field. With leading positions in the automotive aftermarket, the decision was made to invest in the business, become a manufacturer and focus on becoming a true tier-1 supplier to the global OEMs, as they were the ones that adopted up-and-coming technologies that sold well in the aftermarket. In 2005, it began with the acquisition of Incaar, a German manufacturer of rear-seat entertainment systems and in 2010, with the acquisition of Invision, it solidified the Company's position in the U.S.
Seeing an opportunity to leverage connectivity technologies that would enable consumers to access even more content, VOXX acquired Hirschmann Car Communication Holding GmbH in 2012 ("Hirschmann"), significantly expanding its Automotive OEM capabilities. While this was a short-lived acquisition (the business was sold in 2017 for approximately $170 million), the know-how and experience leveraged from the Hirschmann team has enabled VOXX to build out its engineering capabilities, expand into new categories, and diversify its customer base further. While the OEM group holds market-leading positions today, the opportunity for expansion in the years ahead is immense, especially with new alliances forged with Amazon® and Sling Media, bringing more home and streaming content into the vehicle; an expanding relationship with a long-time customer SiriusXM to support their e-Wallet solution; and with our new alliance with SaveOurLovedOnes™, bringing patented SOLO technology to life to protect children left in cars...not to mention new product innovations that are in development and coming to market within the next 2-3 years. The future is bright at VOXX Automotive!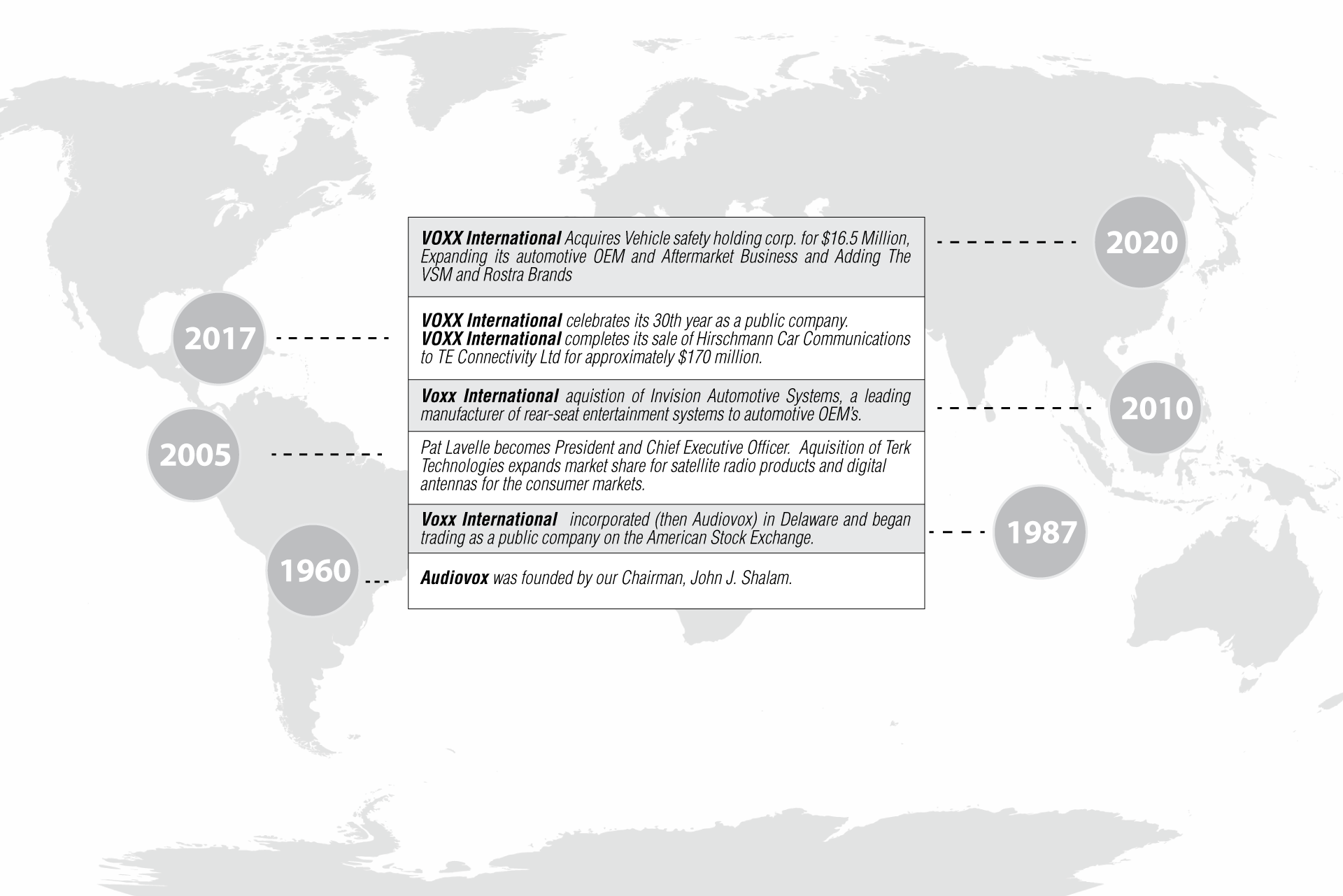 Our Customers
VOXX Automotive has long-standing relationships with many of the world's largest and most respected Automotive OEMs. What has made VOXX successful throughout the years has been its collaboration with its customers, understanding the needs of their respective consumers, and a joint commitment to develop the most advanced solutions that improve the in-vehicle experience. While we also sell through our massive 12-volt and retail distribution networks, our OEM customers and partners, include:
Our Team
EDWARD D. MAS
President - VOXX Automotive Group, a division of VOXX International Corp.

Edward D. Mas is President of VOXX Automotive, a VOXX International Corporation business unit. He was appointed to this role in 2018 from Executive Vice President of the unit, which covers the development and distribution of innovative solutions for many of the world's largest automotive OEMs and to the automotive aftermarket.

Mas is charged to take VOXX Automotive to the next level in terms of innovation, market leadership and overall business performance. He brings 20 years' experience across the spectrum of automotive electronics in product, quality, financial, operational and supply chain management (SCM), and another decade of experience in various manufacturing roles.

Prior to joining VOXX International, Mas held a variety of leadership positions at Invision Automotive Systems, which was acquired by VOXX in 2010. Previously, Mas was Director of Manufacturing at Panasonic Automotive Systems, where he improved overall operational excellence and performance, while supervising over 2,500 employees across multiple facilities. In this position, Mas successfully managed $1 billion of material and inventory annually through supply chain activities, as well as oversaw more than $500 million of production through domestic and off-shore plants.

He is an expert in global Lean manufacturing, quality system management, cost control and new product launch process and delivery. He holds a BS in Business Administration from Clayton State University, Georgia.
---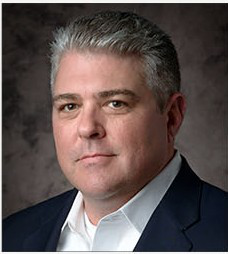 ARON DEMERS
Senior Vice President - VOXX Electronics Corporation

Aron Demers is a 27-year Consumer Electronics industry veteran who was appointed as Senior Vice President of VOXX/ Hirschmann Automotive Aftermarket in March 2016. Demers' role has given him complete responsibility for the VOXX Electronics group's 12-volt aftermarket sales/ product development, as well as the Company's financial performance, budgeting, forecasting, inventory management, sales, and management of VOXX 12-volt aftermarket sales groups. VOXX Electronics includes the aftermarket activities for the Advent, Audiovox, Code Alarm, Invision, Movies-2-Go, Omega, Prestige, and Pursuit brands, as well as the continued distribution of the SXM Satellite radio products.

Demers began his career at VOXX in 1995 as the Western Regional Retail Sales Manager for AEC and has held a senior leadership role in sales since 1997. He was instrumental in the launch of the Mobile Video group, one of the most successful in the 12-volt category. Demers enjoys strong relationships with the Company's 12-volt distribution that includes its distributor, car dealer, and independent retailer forces.

Demers is active in the Consumer Electronics Industry and supports groups such as CTA, MESA and MERA.