VOXX has partnered with SaveOurLovedOnes, with a central focus on ending mortality rates of children inadvertently left in cars where temperatures can soar.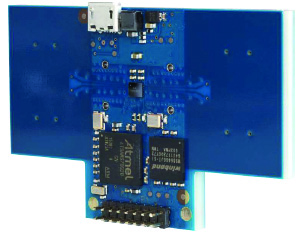 The Result of this partnership is SOLO, an integrated, life sensing radar technology designed to detect the presence of life in the harshest conditions.
The pulse radar technology is designed to detect small respiratory movements through clothing and blankets.
Extremely Sensitive: Using pulse radar it detects breathing as movement.
Classify Movement: Recognizes major movement.
Range Information: MEasures distance / limit detection range within vehicle.
Can Be Hidden: Mounts inside other technology or interor.
No Recalibration: No Lenses, no sensitivity to dust — long life time.
See-Through Material: See through cloths and blankets
It's Is Not A Camera: Non-invasive in daily life.
Extremely Low Emission Levels: 100% safe in use.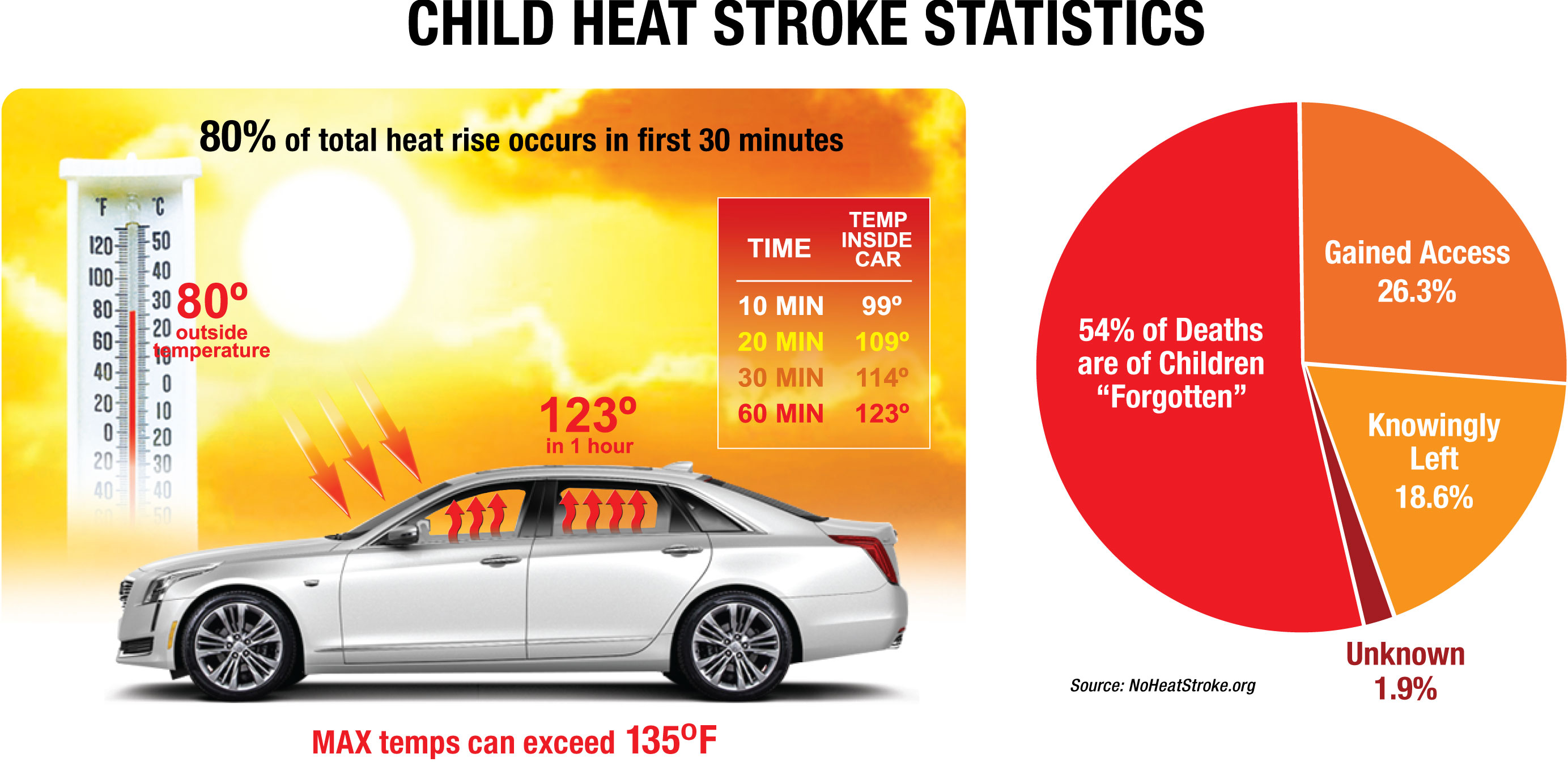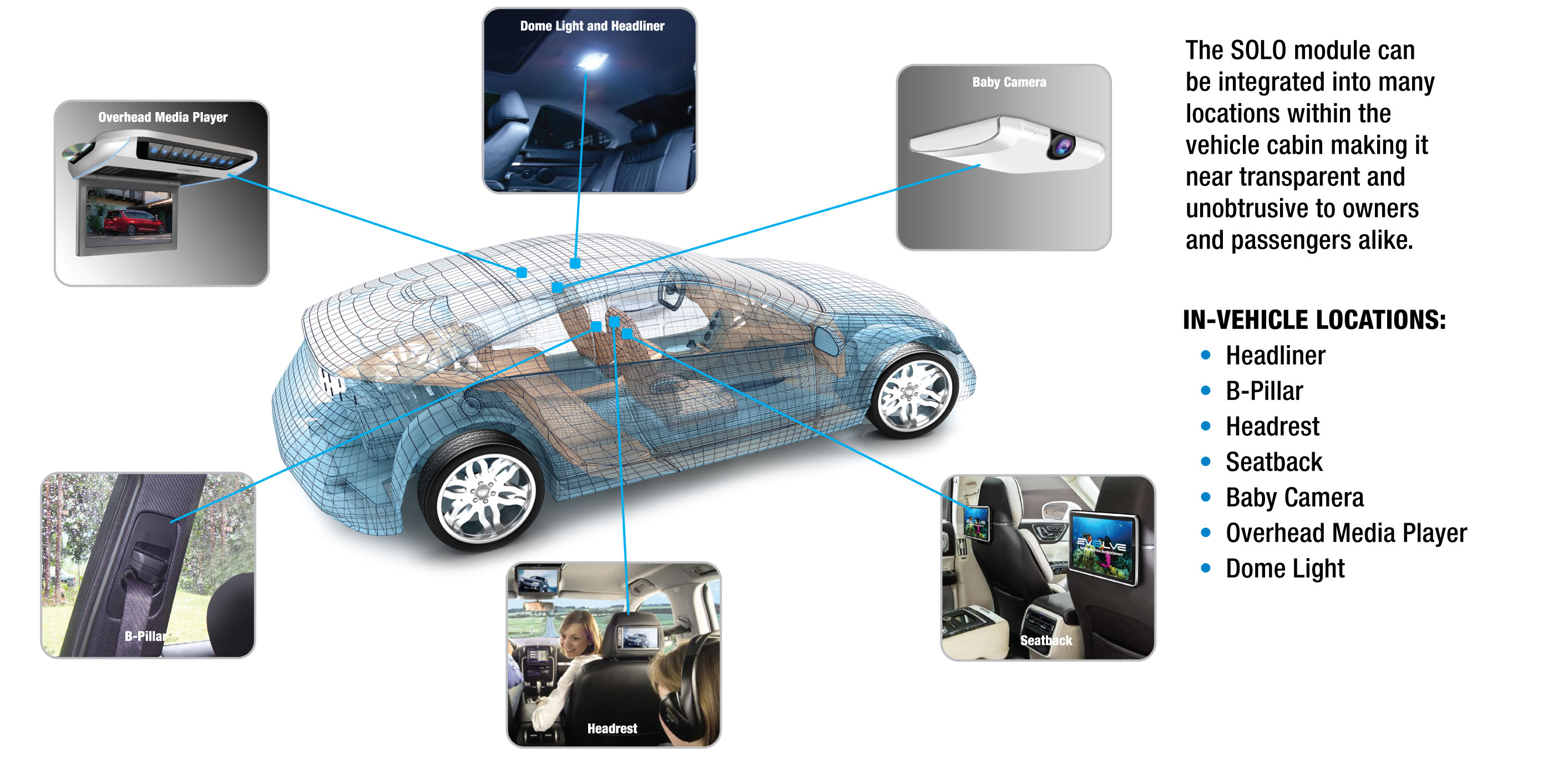 Re: Requesting your vote to pass the Hot Cars Act of 2019 Dear Congressman, I am writing to you about a tragic, yet solvable, problem which we need your leadership to resolve. Over 940 children have died in hot cars since 1990, including children right here in our state. This year and last have been some of the worst years in history for children dying in hot cars with over 100 little lives lost during the past 2 years. This problem will continue until existing technology to detect and alert of a child's presence inside a parked vehicle is installed in all vehicles — because no one thinks this could happen to them. On May 22, 2019, the Hot Cars Act of 2019 (S. 1601) was introduced by Senators Roger Wicker (R-MS), Richard Blumenthal (D-CT) and Maria Cantwell (D-WA). On June 28, 2019, the Hot Cars Act of 2019 (H.R. 3593) was introduced in the House by Representatives Tim Ryan (D-OH), Jan Schakowsky (D-IL) and Peter King (R-NY). Automakers have announced a commitment to building alerts into all new cars to warn drivers against leaving anyone in the vehicle. But child safety advocates believe alerts alone will fall short because they sound every time drivers exit vehicles, whether the back seat is occupied or vacant. Eventually, such alerts become too familiar, and we tune them out. The proposed voluntary measures fall short of what's truly needed: detection technology. Strong legislation like the Hot Cars Act would mandate systems that detect people and pets in the car and set off alerts only when they're needed. Can we count on you to support this lifesaving bill? The Hot Cars Act would require technology to be included as standard equipment in all vehicles that could detect the presence of a child or pet and warn the driver and bystanders. It sets a reasonable deadline for agency action. Detection systems in cars are already used for seat belts, airbags and anti-theft features. There are systems available that could detect passengers as well as replace the previously mentioned systems, which could actually save automakers money. These systems are readily available and cost efficient. This bill has been supported by leading national public health, safety, consumer, law enforcement, animal care and welfare organizations. After 20 years of educating the public and with awareness at an all-time high, the number of children dying in hot cars continues to rise. Technology in all vehicles is critical to prevention. We urge you to support this lifesaving bill to prevent children and animals from being needlessly killed and injured when left alone in vehicles. Thank you for your consideration. Sincerely,